A Certified, Woman Owned Minority Business Enterprise with Award Winning Consulting Experts.
From proposal writing to execution of an award, our team has an established a record of success. Global's unique blend of both operations and finance expertise results in the delivery of  robust Business Process Management (BPM) blueprint for an organization to follow. Please check out our Case Studies for great examples of our success.
Ms. Miley has more than twenty-seven years experience with managing large, midsize to small business financial operations.
Organizations that she has provided oversight include domestic and international non-profits, government contractors, construction, religious, educational and health related companies.
ACCOUNTING, BUDGETING & AUDIT PREP EXPERTS
10,000 Small Businesses Intensive Entrepreneurship Training at Babson
"We're proud of our graduates of the largest cohort ever of the Goldman Sachs 10,000 Small Businesses Initiative. These entrepreneurs put forth incredible effort to complete this program and we are confident their efforts will continue in growing their businesses. We are excited to watch their many successes." Kerry Healey, President of Babson College.
STANDARDS FOR EXCELLENCE PROGRAM
Janelle Miley is a Certified Nonprofit Consultant for the Standards for Excellence Program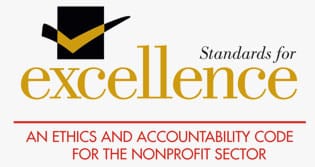 "Global's expertise, leadership, professionalism and superb attention to detail is top notch. Janelle's team for over five years demonstrated outstanding analysis that we relied upon. Our partnership with Global Strategies was key to our success!"
"Working with Global and their expert team over the past four years has been one of the best business decisions I have made. They keep the accounting side flawless, which in returns allows me to concentrate on the day to day business. I would recommend Global to any up start business that can't afford a full time accountant..."
Thanks Global for your professionalism and dedication.
"Mrs. Miley contributed her professional expertise providing consulting and training for our Trustee board; assistance with developing our 5 year budget goals; participated in meeting with our leadership to help develop our new "Showin Love Program", and conducted grant research and analysis for our organization turning up leads for grants for our organization to apply for."
Her service to our non-profit has helped expand our capacity to impact the community.