GLOBAL STRATEGIES is a woman-owned and operated consulting company with over 40 years of combined experience in the areas of accounting, budget development, audit preparation and operational assessment and evaluation.
ACCOUNTING, BUDGETING AND
& AUDIT PREPARATION
GLOBAL is certified as a Minority Business Enterprise (MBE) by the Maryland Department of Transportation (MDOT), certification #11-231 and by the Prince Georges County Minority Business Development Division, certification #13-9232.
GLOBAL provides complete business solutions and support for non-profit, government contractors and for profit organizations. Comprehensive services include outsourced accounting support, budget development, industry specific invoicing (WAWF & AIA billing), audit preparation, financial reporting, DCAA compliant systems, grant management and proposal/grant writing services and organizational assessment.
Using a facilitated approach, GLOBAL conducts an internal appraisal of an organization's structure and function, resources, strengths and weaknesses. Information gleaned provides the strategic insight and direction necessary to evaluate the potential of new ideas, current business performance and focus for future growth.
GLOBAL's unique blend of both operations and finance expertise results in the delivery of a robust blueprint for an organization to follow.
Global Strategies, LLC has developed a comprehensive perspective on building fiscally sound operations that positions as organization for sustainability, as well as overall strategies for growth. Moreover, our in-depth understanding of charitable nonprofits, healthcare and for-profit operations allows us to develop and implement systems with measurable and continually improving results.
GLOBAL's top notch personnel bring to the table many years of hands on experience. We work collaboratively to maximize our client's engagement and ensure timely and efficient access to our vast array of service offerings.
Ms. Miley has more than twenty-seven years experience with managing large, midsize to small business financial operations. Organizations that she has provided oversight include domestic and international non-profits, government contractors, construction, religious, educational and health related companies. She has successfully managed a variety of systems implementations, development/implementation of robust internal controls, and provided guidance and training to senior staff and financial staff on the interpretation and understanding of internal financial reports and budgets as they relate to their impact on future strategic decisions. Ms. Miley has effectively managed the coordination of financial audits that were based in the United States, Brussels, South Africa and many other African countries. Ms. Miley obtained her MBA from the University of Maryland University College. She has also been certified by the Maryland Association of Nonprofits as Certified Nonprofit Consultant.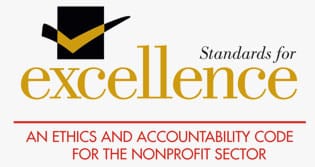 STANDARDS FOR EXCELLENCE PROGRAM
Janelle Miley is a Certified Nonprofit Consultant for the Standards for Excellence Program
The Christa Beverly Award for Outstanding Volunteerism & Philanthropy
Tuesday, December 8, 2015: "Developed and managed the Grant Awarding process for Path to Greatness. Actively secures donor funding when need is most critical. Personally supports every fundraising effort. Volunteers to provide professional research, grant writing, consulting and management whenever needed….inspired our progress."
Michelle Haywood, Executive Director Path To Greatness